Every year, students from all over the world choose to study in the UK for masters or PhD-level qualifications. Chances are that these include several people you know – and now you are considering trying it out yourself. So why should you choose the UK for postgraduate study?
Quality postgraduate education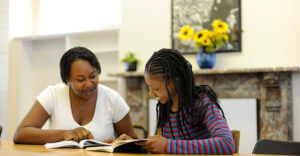 UK universities have a great reputation across the world, often with several decades or even centuries of history behind them. Most qualifications you can gain with them will be respected anywhere in the world, a huge plus in today's international work environment.
Postgraduate courses in the UK fall into two broad categories: taught programmes and research-based programmes. Whichever type you choose, you are likely to benefit from small to medium class sizes with plenty of interaction, a favourable staff-to-student ratio, good facilities and opportunities to develop your critical thinking skills. The learning environment is open and informal. You will be encouraged to follow your interests, ask questions and develop your own opinions, all of which will go a long way in preparing you for the workplace or for further research. The programmes are intensive, but that's an advantage: most are a year-long, about half the duration of similar courses elsewhere in the world. This means you can get on with your career that much more quickly.
You can acquire a post graduate degree while studying from GhanaThe Distance Learning Option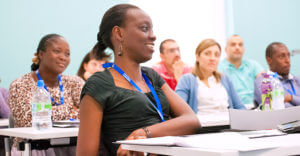 Studying by distance learning has the benefit of allowing you to develop your career without having to leave your employment. It also means that you can apply new knowledge and insights to your working life while you are still studying, with many students choosing to tackle work related topics in their dissertations. The University of Leicester is one of the few who run a distance learning module in Ghana.  Their courses have been designed to be studied at a distance, giving you the flexibility to study from any location within a structured and supportive framework, allowing you to combine achieving a qualification with work or family commitments
Things to keep in mind
The pluses of choosing postgraduate study in the UK are clear – but you still need to think carefully before making the choice. Postgraduate study is not something to be undertaken on a whim. It can be expensive (non-EU students can expect to pay an average of £12,800 a year in fees for a taught classroom-based course, and living expenses can add several thousand to that), and as with any investment, you need to know exactly what you want out of it.
Quite fortunately there is also the distance learning module that is ran by some of the institutions, the University of Leicester is one of them.  Their programme is facilitated by the International Distance Education Centre, IDEC in Ghana.
Getting another degree won't magically give you direction in life, or deliver a fantastic job automatically to your doorstep. Decide what kind of career you would like, and choose the course that will sharpen your skills and give you the qualifications that will help you build one.
Get the most out of it
So there you are – the UK is an excellent place to get your advanced degree and build your confidence. It's not something everyone gets to do, so if you decide to go ahead, spend some time working out your needs so that you get the best out of it.
Credit: Targetpostgrad.com