Human Resource Management
DipHE, BSc, 19-44 months, by distance learning
This is for you if… you are interested in gaining a critical understanding of human resources and training within organisations.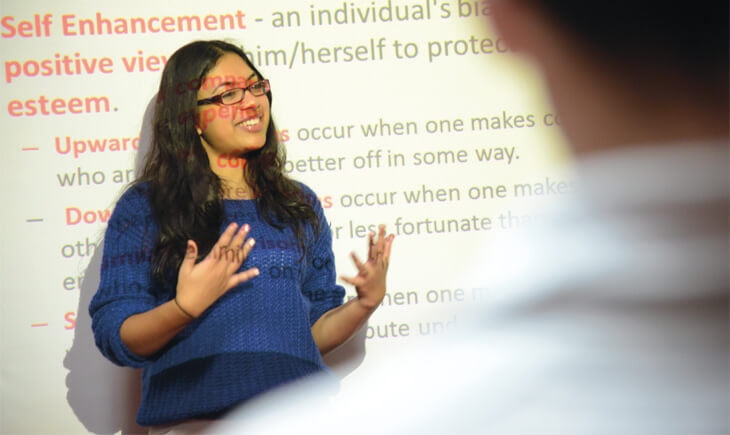 Course Description
Our BSc Human Resource Management by distance learning combines all the benefits of a University of Leicester degree with the flexibility to suit the needs of working professionals. You have the option of applying for the Diploma or full BSc depending on the level of qualification you aim to achieve.
The BSc qualification involves studying the Diploma and BSc over 40 months. The Diploma qualification involves studying for the Diploma over 19 months.
The Diploma is studied over 6 modules. By the end of the Diploma, you will:
Be able to demonstrate how an understanding of the issues involved in HRM can assist the human resource manager in managing staff effectively.
Compare and contrast formal and informal learning and be able to discuss the merits of each.
Discuss how effective employee development can impact upon an organisation's performance whilst assessing the theory and practice of management considering the importance of leadership and the HRM function.
The BSc builds on the ideas encountered in the Diploma and encourages students to make links between theory and practice. Subjects covered include HRM, organisational behaviour and human resource development.
Studying the BSc gives you the opportunity to not only build on the theories and topics covered within the Diploma, but also to focus in-depth on some of the key issues within human resource management today. By selecting which modules you wish to study, you can tailor the course to your interests and career objectives. By the end of the BSc, you will:
Understand the key principles of high-performance working and critically review the links between performance and HRM practices.
Evaluate the tensions between the interests of employers and employees in the management of performance.
Be able to identify recent trends and issues concerning flexible learning in the workplace.
If you have any questions about this course, contact us 0244565928 / 0244176389,  info@idecghana.com or visit our resource centre at the Ashia Court, 7 Dr. Isert Road, North Ridge, Accra.
Key Facts
Start date:
February and November each year
Department:
School of Business
Contact:
0244565928 / 0244176389
or visit our resource centre at the Ashia Court, 7 Dr. Isert Road, North Ridge Accra.
The School of Business attracts students and academics from all over the world, ensuring a truly global feel and letting you become part of an inclusive, diverse and professional international network.
The courses have been developed with the professional in mind and offer you many opportunities for career enhancement.
We are one of the UK's largest providers of distance learning management and human resource management education.
The University of Leicester is one of the UK's leading research and teaching universities with over 25 years' experience of offering high quality distance learning courses.
Diploma
Modules
Modules shown represent choices available to current students. The range of modules available and the content of any individual module may change in future years.
BSc
Core modules
Plus your Dissertation
Option modules
Choose three option modules from:
Modules shown represent choices available to current students. The range of modules available and the content of any individual module may change in future years.
Additional Information
Key Dates
Start date: 1 February 2020
Application deadline for November 2019 start: 2 January 2020
Start date: 1 November 2020
Application deadline for November 2018 start: 2 October 2020
Show More
What's the difference?
If you do not feel ready to commit to the full BSc you may instead choose to apply for the Diploma. You will then have the option of moving on to the BSc level upon completion of the Diploma level as long as you achieve an average overall grade of 45% or higher.
If you choose to study the Diploma you will take six modules. To gain a BSc qualification you would then complete a further three option modules as well as the Research Methods module and a Dissertation.
Teaching and Assessment
The first five modules of the Diploma are also assessed through 3,000-4,000 word assignments. The Case Study requires a shorter research report of 2,000-3,000 words.
The BSc Honours Year module options are assessed through 3,000-4,000 word assignments. The Research Methods module requires you to put together a portfolio which will form your research proposal, leading to a dissertation of 9,000 words based on independent supervised research.
When you start, at whatever level, you will initially complete an Academic Writing Skills portfolio which will introduce you to the study requirements of the course.
Show More
Primarily delivered through workbook and online learning materials, this course allows you to study in your own time and space so that you can combine achieving a qualification with work or family commitments. Studying by distance learning has the benefit of allowing you to develop your career without having to leave employment. It also means you can apply new knowledge and insights into your working life whilst you are still studying. Teaching for our distance learning courses is facilitated through our virtual learning environment Blackboard, which can be accessed online from anywhere in the world.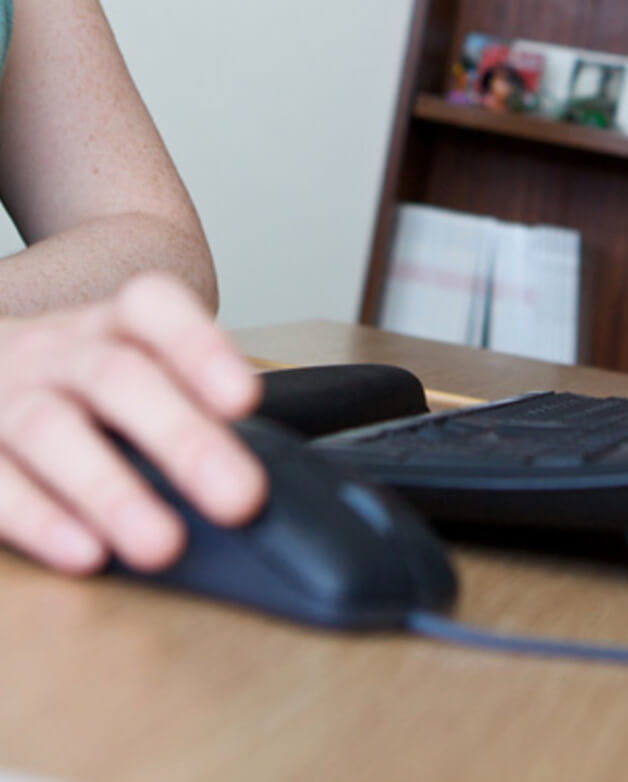 The majority of students begin their studies at the Diploma level of the course by meeting the following entry requirements:
Diploma
A-levels or equivalent academic or professional qualifications
Plus at least three years' work experience in any role (paid or voluntary)
Alternatively, if you meet the entry criteria outlined below if may be possible to begin your studies at BSc level.
BSc
Completion of the University of Leicester Diploma in Human Resource Management or Lifelong Learning and Industrial Relations (achieving an average of at least 45% overall)
Or an equivalent University of Leicester qualification (e.g. foundation degree)
Or we will consider equivalent qualifications (in level and content) to the Diploma. Please note that we can only consider qualifications taken within the past five years from reputable academic institutions.
English Language Requirements
IELTS 6.5 or equivalent. If your first language is not English, you may need to provide evidence of your English language ability.
International Qualifications
Find your country in this list to check equivalent qualifications, scholarships and additional requirements.
Fees and Funding
This is the total course fee for each level of the course.


Starting in February 2020 or November 2020

 

Diploma: £4,625

BSc: £4,625

Find out more about how to pay and scholarships and funding.
Career Opportunities
Graduates from this course tend to move on to careers in human resources, training, management or industrial relations within organisations. The course also provides the opportunity to develop knowledge and research skills enabling students to progress on to Masters level study, particularly our MSc in Human Resource Management and Training.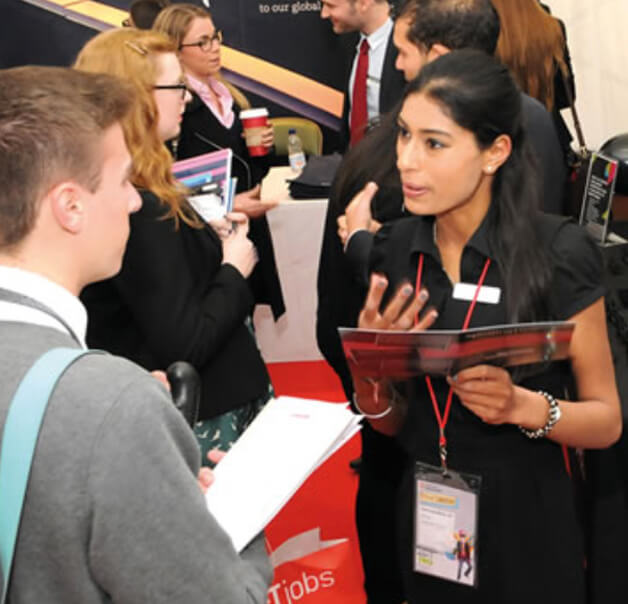 Careers
Our Career Development Service is here to support you – by email, phone or skype – with advice on interviews, CVs, work experience and more. From registration to Graduation and beyond, they are here to help you reach your professional goals.