Security and Risk Management
MSc, PGDip, PGCert, 2 years, by distance learning
This is for you if… you have, or aspire to have, responsibility for crime prevention, risk and security within your organisation.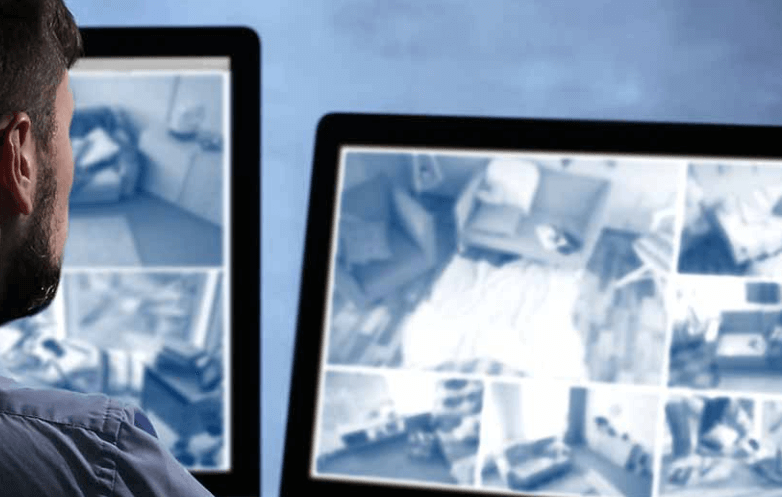 Course Description
Please note that the course starting in September 2018 will be the last one in this current format. From March 2019 the content and structure of the degree will be substantially different. Details of the new content and structure will be available on this page after September 2018.
The increasing professionalisation of the security industry has meant that many now see a Masters degree as essential to career progression. This course offers you the opportunity to study a subject of increasing importance and relevance, whilst still being able to work at the same time.
This distance learning degree will provide you with an advanced knowledge of crime, risk and managing security. You will develop an understanding of a range of theoretical models that explain why and how people commit crime, how to analyse and assess risk, and how to manage security. As part of the course fee, you will be provided with an iPad which will allow you to download course materials via a bespoke course app. This allows you to continue to study even when access to the internet is not available.
You will gain a thorough grounding in theory and practice of security and risk management. The course will equip you with the skills to engage in informed debate about major issues in security and risk management and to design, conduct and critically appraise research and develop new approaches to problem solving which can be applied in practice.
You will also benefit from a number of supported learning events – ranging from an online Induction, to Academic Skills Programmes and Study Schools.
The course will be of immense professional value if you are working within a security context, either in the private or public sector and want to further your career. Our MSc will support your professional work experience with an academic qualification which will enhance your CV and be used as evidence to demonstrate to your current or potential employer your skills and abilities.
If you have any questions about this course, contact us 0244565928 / 0244176389,  info@idecghana.com or visit our resource centre at the Ashia Court, 7 Dr. Isert Road, North Ridge, Accra.
Key Facts
Start date:
March and September each year
Department:
Criminology
Contact:
0244565928 /0244176389
or visit our resource centre at the Ashia Court, 7 Dr. Isert Road, North Ridge, Accra
Criminology at Leicester has established itself as a thriving and internationally-renowned environment. We are one of the very few universities in the country to have its own area exclusively dedicated to researching and teaching criminology.
Our students benefit from learning in an environment exclusively dedicated to researching and teaching criminology, which is home to some of the UK's leading criminologists.
We are regularly called on by local, national and international private, public and non-governmental organisations to assist with policy development, and by journalists needing information and advice on crime issues.
Our teaching is inspired by the findings from our cutting-edge research. Lecturing staff have a wide array of research interests ranging from community policing and offending behaviour to hate crime.
Modules
Understanding Security and Risk Management
Exploring Risk
Managing Security in the Workplace
Regulation, Standards and Governance
Research Methods
Leadership and Management
Modules shown represent choices available to current students. The range of modules available and the content of any individual module may change in future years.
Additional Information
Key Dates
Start date: 2 March 2020
Application deadline for March 2020 start: 24 February 2020
Start date: TBC
Application deadline for September 2020 start: TBC 
What's the difference?
To gain a PGCert you must complete three modules. If you choose to do a PGDip, you will study six modules. To gain the MSc you must complete six modules and the dissertation.
Teaching and Assessment
The course uses state-of-the-art teaching methods, providing you with a rich and interactive learning experience. As part of the course fee, you will be provided with an iPad. All the course materials are provided in electronic format and will be accessible online and via your iPad with our specially designed app. The iPad and app make the course portable and flexible; you can study anytime, anywhere (you will need Internet access to submit your assignments and view some of the content in the app).
You will be able to download the majority of the required materials so that you can continue to study even when access to the internet is not available. Where possible course textbooks are also provided electronically, but where this is not possible, hard copy books are sent.
All course assessments will be submitted online via the University of Leicester's Virtual Learning Environment: Blackboard, which will also enable you to exchange information and discuss topics with your fellow students and staff, as well as giving access to the University's impressive and extensive e-library. You will also benefit from a number of supported learning events – ranging from an Induction Programme to Online Academic Skills Programmes and Study Schools.
We are aware of the specific challenges and benefits of studying at a distance and tailor our support to meet these needs. Support is available from dedicated academic and support staff and you will be assigned a tutor who will be available to discuss any aspects of your study either by phone, Skype or email.
Assessment
The MSc Security and Risk Management is based on continuous assessment, with each of the six modules comprising a two-part assignment. Each module lasts approximately 12 weeks. The final stage towards your MSc degree is the completion of a dissertation of 15,000 words and you will have approximately five months to complete this.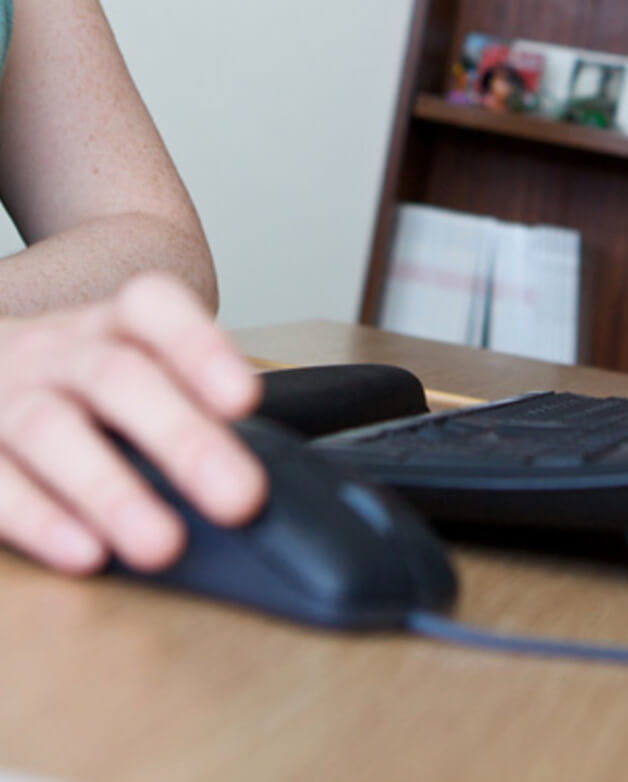 A first or second class honours degree or an equivalent professional qualification.
Special consideration will be given to applicants without an undergraduate degree who can demonstrate significant work experience and knowledge.
English Language Requirements
IELTS 6.5 or equivalent. If your first language is not English, you may need to provide evidence of your English language ability.
International Qualifications
Find your country in this list to check equivalent qualifications, scholarships and additional requirements.
Fees and Funding
This is the total course fee. You will pay this fee wherever in the world you live.
Starting in March 2020 or September 2020
MSc: £11,000
PGDip: £7,700
PGCert: £3,630
Find out more about how to pay and scholarships and funding.
Career Opportunities
We offer free membership to The Security Institute to all our distance learning students for the duration of their studies. The Security Institute is the UK's largest membership body for security professionals and there are several benefits of membership including: access to the Security Institute Mentoring Programme, the opportunity to participate in the Security Institute CPD Scheme and access to the Research Directorate Knowledge Centre.
A postgraduate distance learning qualification from the University of Leicester is career changing. It can be the springboard to promotion with your current employer, the platform to move into a new area or to simply become more effective in your current role.
Within Criminology at Leicester, distance learning is part of our core educational provision and our programmes are flexible, high quality and focussed on you and your needs.
The MSc in Security and Risk Management is designed for those working or intending to work in security and risk related areas or those interested in this field. The course will be of particular interest to anyone wishing to enhance their knowledge and skills and move up the career ladder or make a career transition. This course will help to provide an academic context and qualification that relates to your work experience in this area.
Students are based worldwide and most have a security function in common. They may be likely to be from the following sectors (although this is not exhaustive):
The Armed Forces – serving, or those shortly leaving or who have left. We are an ELCAS learning provider
The Police – serving or retired police officers
The United Nations, aid agencies and international development bodies
Private security companies
Prison security management – public or private sector
Healthcare security management – public or private sector
Private sector organisations – including retail, finance, the energy sector – those responsible for the security function in these types of organisations
Public sector organisations – those responsible for a range of security functions
Security providers – guarding and specialist security services
Security consultants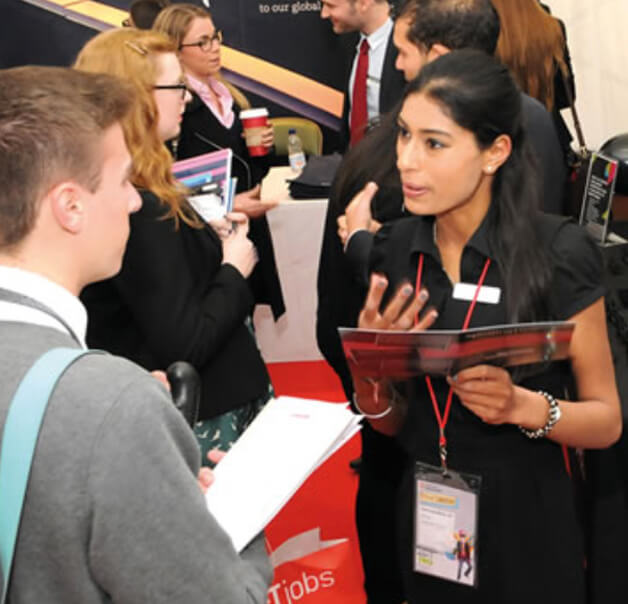 Careers
Our Career Development Service is here to support you – by email, phone or skype – with advice on interviews, CVs, work experience and more. From registration to Graduation and beyond, they are here to help you reach your professional goals.
| Course | Qualification | Duration | Start Dates | Availability |
| --- | --- | --- | --- | --- |
| Security and Risk Management | MSc | 2 years by distance learning | March and September each year | Apply Now |
| Security and Risk Management | PGDip | 18 months by distance learning | March and September each year | Apply Now |
| Security and Risk Management | PGCert | 1 year by distance learning | March and September each year | Apply Now |