Actuarial Science
MSc, PGDip, 2-3 years, by distance learning
Problem solver. Business analyst. Risk assessor. An actuary wears many hats, but that's what makes a career in the field so rewarding. With a qualification in actuarial science and data analysis, you'll have the skills to make your mark in a range of industries.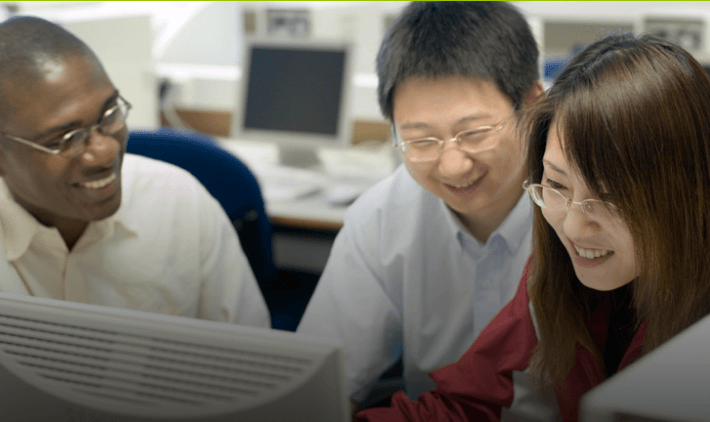 Course Description
This programme is for you if you want to kick-start your actuarial career and gain the skills to apply data analytics to solve real business problems.
Whether you have yet to start the actuarial professional exams, or you have already passed some of the Core Principles subjects you will be able to choose a route that maximises your potential exemptions from the IFoA exams. In some cases you will be able to finish with all the exams needed to become a fully-qualified actuary as an Associate member of the IFoA (Qualification as an Associate requires two years' work experience qualifying for PPD, successfully completing the online Professional Skills Course, and successfully completing the online CB3 course and assessment.)
Data skills are vital for all professionals and Data Analytics is at the heart of this course which has been designed for maximum flexibility, allowing you potentially to gain exemptions from all the examined Core Principles subjects (CS 1&2, CM 1&2, CB 1&2) or, if you have already have some passes under your belt, to add the Core Practices subjects (CP 1, 2 & 3). After the compulsory Data Science module, you are free to select modules that align with your personal goals – whether that's to gain as many exemptions as possible, or to explore more advanced data analytics topics like Data Mining and Neural Networks. All our actuarial modules are taught with an emphasis on the ability to manipulate and analyse realistic data sets using industry standard software so you can be sure you are developing skills that are highly sought after by industry.
But actuarial science is not just about quantitive data and mathematical techniques. In every module you will be supported to develop key business skills – problem solving, communication and teamwork – as well as growing your understanding of the business and financial environment where actuaries operate. This unique combination of technical expertise and transferable business skills means you will be well placed to work in the worlds of insurance, pensions, healthcare, banking, business management and risk assessment. You will be equipped with mathematical and statistical knowledge and problem-solving skills to help businesses and institutions evaluate the long-term financial implications of the decisions they make while continuing your actuarial professional qualification.
What's the difference?
The first year (four modules) qualifies you for the PGCert. Two years (eight modules) qualifies you for the PGDip. Three years (eight modules plus dissertation) nets you the full Masters Degree.
If you have any questions about this course, contact us 0244565928 / 0244176389 info@idecghana.com or visit our resource centre at the  Ashia Court, 7 Dr. Isert Road, North Ridge, Accra.
Key Facts
Start date:
May and October each year
Department:
Mathematics
Contact:
0244565928 / 0244176389
or visit our resource centre at the Ashia Court, 7 Dr. Isert Road, North Ridge, Accra
We enjoy links with the financial and actuarial industry, ensuring that this course has been developed with the needs of key employers in mind – which means that graduates from this course are highly employable.
Mathematics at Leicester has a successful history of delivering quality actuarial education at both undergraduate and postgraduate level.
We have more than 50 postgraduate research students, over 80 postgraduate taught students and in excess of 100 students studying by distance learning.
Year 1
The modules on this course correlate with the eight-part Core Technical (CT) syllabus of the Institute and Faculty of Actuaries, as indicated.
Financial Mathematics (CT1)
Finance and Financial Reporting (CT2)
Statistics (CT3)
Models and Mortality (CT4)
NB. if you start the course in May, you will study the same modules across the course but in a slightly different order.
If you choose to leave the course after completing four modules, you may be awarded a Postgraduate Certificate (PGCert). However, this will not qualify you for any exemptions from the Institute and Faculty of Actuaries exams.
Modules shown represent choices available to current students. The range of modules available and the content of any individual module may change in future years.
Year 2
The modules on this course correlate with the eight-part Core Technical (CT) syllabus of the Institute and Faculty of Actuaries, as indicated.
Contingencies (CT5)
Statistical Methods (CT6)
Business Economics (CT7)
Financial Economics (CT8)
NB. if you start the course in May, you will study the same modules across the course but in a slightly different order.
You can leave the course after two years with a Postgraduate Diploma (PGDip).
Modules shown represent choices available to current students. The range of modules available and the content of any individual module may change in future years.
Year 3
Year 3 is devoted to your individual project (MSc only).
You will have approximately 12 months to complete your dissertation of between 15,000 and 20,000 words. Your written dissertation will be assessed through a combination of final oral presentation and written thesis.
The Masters dissertation is an individual project and will require you to commit time to researching a topic in detail; many of our students choose to tackle work-related topics in their dissertations. This can be rewarding both personally and for your employer. Whilst this is an independent piece of work you should commit 600 hours of study to complete the research and present your findings over a period of up to 12 months.
Upon starting your dissertation you will be allocated a supervisor who will guide you on your choice of topic and support you through your research. They'll offer regular virtual supervisory sessions, using telephone or web-based tools at suitable points in your studies.
Modules shown represent choices available to current students. The range of modules available and the content of any individual module may change in future years.
Additional Information
This is the only distance learning course accredited by the Institute and Faculty of Actuaries (IFoA). This MSc offers a fast track route to qualifying as an actuary: obtaining a good overall mark across your taught modules can lead to exemptions from the IFoA CT1-8 exams. Find out more about exemptions.
Key Dates
Start date: 7 May 2018
Application deadline for May 2018: 30 April 2018

Start date: 15 October 2018
Application deadline for October 2018: 8 October 2018
Teaching and Assessment
This distance learning course is taught through the University of Leicester's virtual learning environment Blackboard. This includes online discussion forums, online surgeries with the module tutors and regular homework to monitor your progress.
You should expect to spend about five to seven hours a week on each module. You will study two modules at a time, meaning an average commitment of about 10-14 hours each week will be required to fully engage with the course.
Each year is split into two teaching sessions, each lasting approximately 22 weeks, during which time you'll study two modules concurrently, completing four modules a year. At the end of each pair of modules (ie. April and October) you will be take a written exam before progressing into the next teaching session. For some modules there is also an assessed mini-project to be completed.
Exams usually take place on weekdays; exact dates will be confirmed about three months into the course. The exam venue will be local to you, usually within a two-hour commute from your home location. You can select your preferred exam venue from our list in the first few weeks of each teaching session.
You will be supported by a dedicated team of actuarial tutors and administrative staff. The course administrator will be your first point of contact and can provide you with most of your course information; any academic issues will be directed to your personal tutor or module tutor. Your personal tutor will be an academic member of staff who will be able to offer advice and guidance throughout your studies and will be assigned to you for the duration of your studies.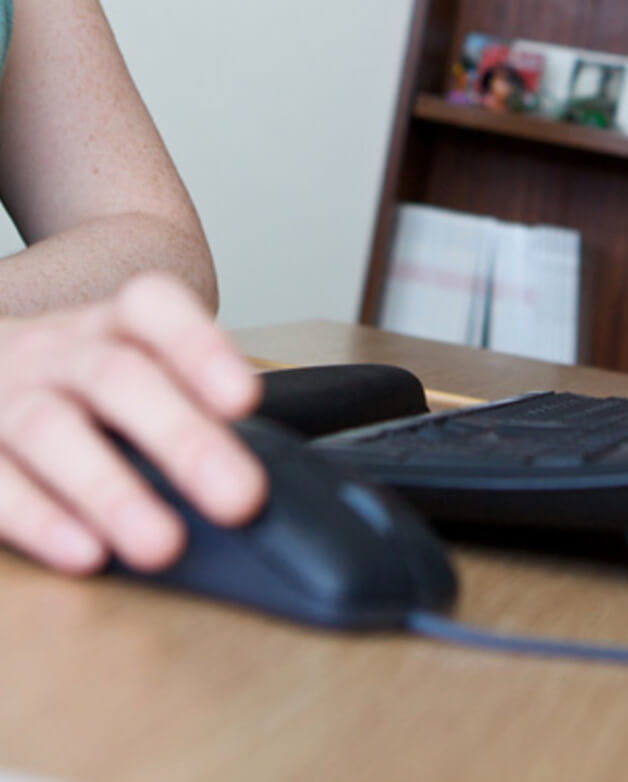 2:1 honours degree (or equivalent) in Maths, Actuarial Science, Statistics, Finance, Engineering, Physics or Computer Science. If you don't have a relevant degree, we will consider other qualifications and/or work experience on an individual basis. You will need to have a solid background in maths including knowledge of calculus, linear algebra, ordinary differential equations, basics of probability and statistics.
Applicants from other academic disciplines will be considered on a case by case basis and may be subjected to mathematics assessment at the application stage. Please note that ACCA/CIMA qualification is not sufficient to meet the entry requirements.
If you currently hold exemptions from the CT1-8 syllabus you can still complete the course and transfer in a maximum of four exemptions, subject to matching against the course modules. If you hold equivalent exemptions from overseas actuarial associations you may also be eligible for exemption from modules based on prior learning. Application for prior learning will be assessed at application stage and all certification should be submitted at this point. Any transfer in of credits would reduce the number of modules required for the completion of the course and may reduce your total period of study and your tuition fees. Any prior learning must have been obtained in the last five years; older exemptions will not be permitted for the purpose of reducing your study requirements.
English Language Requirements
IELTS 6.0 or equivalent. If your first language is not English, you may need to provide evidence of your English language ability.
International Qualifications
Find your country in this list to check equivalent qualifications, scholarships and additional requirements.
Fees and Funding
This is the total course fee. You will pay this fee, wherever in the world you live.


Starting in May 2018

MSc: £14,740
PGDip: £9,827

Starting in October 2018 or May 2019

MSc: £14,915
PGDip: £9,935

Find out more about how to pay and scholarships and funding.
Career Opportunities
This course gives you the opportunity to work towards your full fellowship of the Institute and Faculty of Actuaries (IFoA) by completing the first stage of the professional examinations. As one of only a few institutions to award up to eight IFoA exemptions, you could progress a lot faster in your career after graduating from Leicester.
The course is designed to equip you with the skills and knowledge to evaluate and interpret different forms data, analyse risk and present your results to a professional audience. You will acquire an understanding of how to apply this knowledge to real problems using the fundamental techniques required by an actuary in a range of professions.
A career as an actuary has been ranked the most lucrative graduate career according to a report from CareerCast.com. Our recent graduates have gone on to forge successful careers in Investment Banking, Investment Advisory, Insurance , Pensions, Healthcare and Risk Management.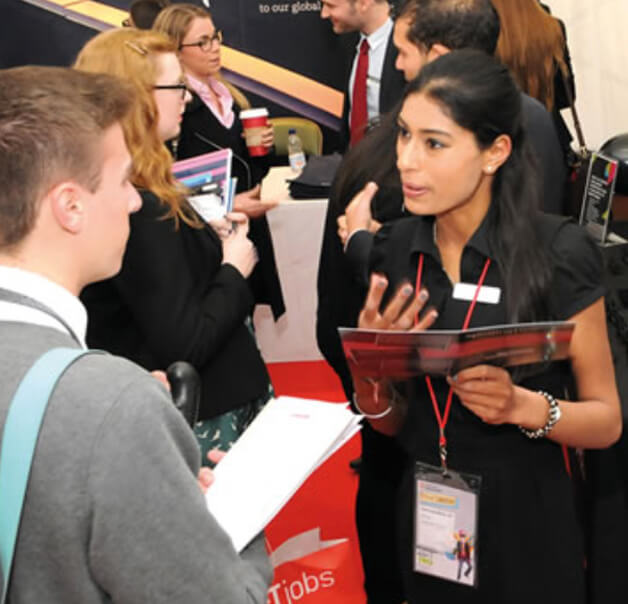 Careers
Our Career Development Service is here to support you – by email, phone or skype – with advice on interviews, CVs, work experience and more. From registration to Graduation and beyond, they are here to help you reach your professional goals.
| Course | Qualification | Duration | Start Dates | Availability |
| --- | --- | --- | --- | --- |
| Actuarial Sciences | MSc | 3 years by distance learning | May and October each year | Apply Now |
| Actuarial Sciences | PGDip | 2 years by distance learning | May and October each year | Apply Now |