Master of Business Administration
MBA, 2.5-5 years, by distance learning
This is for you if… you want to be a global business leader. The Leicester MBA provides the knowledge, skills and internationally recognised qualification to advance your career in management.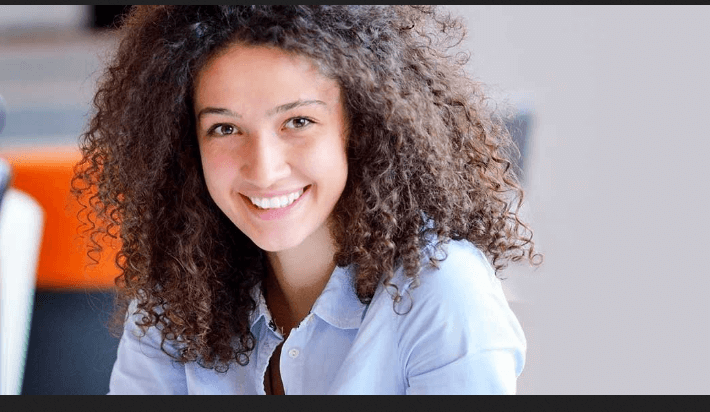 Course Description
With the Leicester MBA you learn from a pioneer in global executive education with a strong international reputation. When it launched in 1989, the Leicester MBA was one of the first AMBAaccredited distance learning MBA programmes in the world. Today, over 12,000 Leicester MBA alumni worldwide are a testament to our expertise and experience in helping professionals succeed and being a student with us gives you access to this network of international business leaders.
When you take the Leicester MBA, you will be able to combine online and face-to-face learning to suit your needs. Our online learning environment lets you study anytime, anywhere, whilst the annual Leicester Masterclass and our regular residential workshops held at our Global Centres help you hone the skills that are best practised face-to-face – giving you unparalleled opportunities to gain cross-cultural experiences. Our Global Centres are located in the UK, Southern Europe, the Middle East, and East and West Africa so you can stay close to home or travel the world to broaden your horizons.
Show More
The Leicester MBA programme offers a great return on investment because you can continue to work while you are gaining a valuable qualification. By studying whilst you work, you, your team, and your company immediately benefit from your newly gained knowledge and skills. Not only this, but your Leicester MBA Project gives you an opportunity to further your prospects by conducting a live consultancy style study in your company, exploring an industry of your choice or preparing a business plan for your next start-up.
As you progress through the programme you will compile a Learning and Professional Development Portfolio – a record of your learning, reflection, attainment of skills and engagement in career development. This portfolio will help you evidence your professional competencies to current and future employers.
If you have any questions about this course, contact us 0556941379 / 0244565928 / 0205601932, info@idecghana.com or visit our resource centre on the 7th Floor of the Heritage Tower Building, Ridge Accra.
Key Facts
Start date:
April and October each year
Department:
School of Business
Contact:
0556941379 / 0244565928 /
0205601932, info@idecghana.com
or visit our resource centre at the Ashia Court, Dr. Insert Road, North- Ridge, Accra
We are a signatory of the UN-backed Principles for Responsible Management Education (PRME) initiative through which we provide future leaders with the necessary insights and skills to reflect upon, critically analyse, and provide leadership with regard to corporate responsibility.
The Leicester MBA allows you to concentrate on general management or to tailor the course to suit your individual career needs and specialise in marketing, finance or human resource management.
We are a member of the Chartered Association of Business Schools, and hold a Small Chartered Business Award in recognition of our role in helping to kick-start British enterprise.
The University of Leicester has over 25 years' experience of offering high quality distance learning courses.
Core modules
Modules shown represent choices available to current students. The range of modules available and the content of any individual module may change in future years.
Option modules
Choose one option module from:
Modules shown represent choices available to current students. The range of modules available and the content of any individual module may change in future years.
MBA Specialisms
MBA Specialisms
To gain an MBA with a specialism you must successfully complete the core modules, the option module relevant for your chosen specialism (indicated below) and your MBA Project in your specialist area.
MBA (Finance)
MBA (Human Resource Management)
MBA (Marketing)
Modules shown represent choices available to current students. The range of modules available and the content of any individual module may change in future years.
Additional Information
Accreditation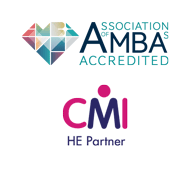 The Leicester MBA is accredited by the Association of MBAs (AMBA) and offers a dual award from the Chartered Management Institute (CMI). Upon successful completion of the Leicester MBA you will also be awarded the CMI's Level 7 Diploma in Strategic Management and Leadership.
AMBA accreditation is seen as the global standard for all MBAs. They are the only professional membership association connecting MBA students and graduates, accredited business schools and MBA employers in more than 110 countries.
CMI is the only chartered professional body in the UK dedicated to promoting the highest standards in management and leadership excellence. It is the only organisation awarding Chartered Manager status, the hallmark of any professional manager, and encompasses a membership community.
Key Dates
Start date: 1 April 2019
Application deadline for April 2019 start: 28 February 2019
Start date: 1 October 2019
Application deadline for October 2019 start: 29 August 2019
Start date: 1 April 2020
Application deadline for April 2020 start: 27 February 2020
Teaching and Assessment
You will be taught by academics who have international research and teaching expertise, as well as practical experience in their respective fields of business and management, with each module led by a team of subject specialists. You will also be assigned a personal tutor who will provide support and guidance to enable you to make the most of your studies.
We have tailored our programme to give you the flexibility to fit your studies around your professional and personal commitments, while ensuring that you meet the learning and progression requirements.
Each module takes 6 months and each week you will have either a two-hour online lecture or a one-hour seminar. Online teaching takes place via our Leicester learning environment, which also houses your learning materials. All of your online lectures and seminars will be supported by two hours of discussion with your tutors and peers in an online forum. Live seminars are undertaken in small study groups and scheduled so that they are convenient for different time zones.
Show More
Each core module and the MBA Project includes a residential workshop. During your course you must attend at least one residential workshop which you can attend at any of our Global Centres. The two-day workshops take place in February and August each year. Alongside these workshops you will have the opportunity to attend a week-long Leicester Masterclass, held at the University of Leicester in late August/early September. The residential workshops and the Leicester Masterclass form a valuable part of your learning and allow you to benefit from invaluable face-to-face interaction and networking with your tutors and fellow students.
Your three core modules are assessed by both a mid-term examination and an individual assignment, submitted at the end of your module. Your option module is assessed by an individual assignment and a group assignment. Your three examinations can be undertaken at our two examination centres in the UK (Leicester and London) or at one of our overseas examinations centres.
Distance Learning
Online learning is an important feature of this course, therefore it is essential that you have reliable, regular access to the internet (preferably with a broadband connection) in order to participate.
As a distance learning student, you will have access to the University Library's electronic service, the Leicester Digital Library, which includes a large number of e-journals and e-books.
If you live close to Leicester you can, of course, visit the Library in person. For UK-based students who wish to use other libraries, we can issue you with a card which allows you to do so. This is a national scheme which allows distance learning students to borrow material from up to three other participating libraries.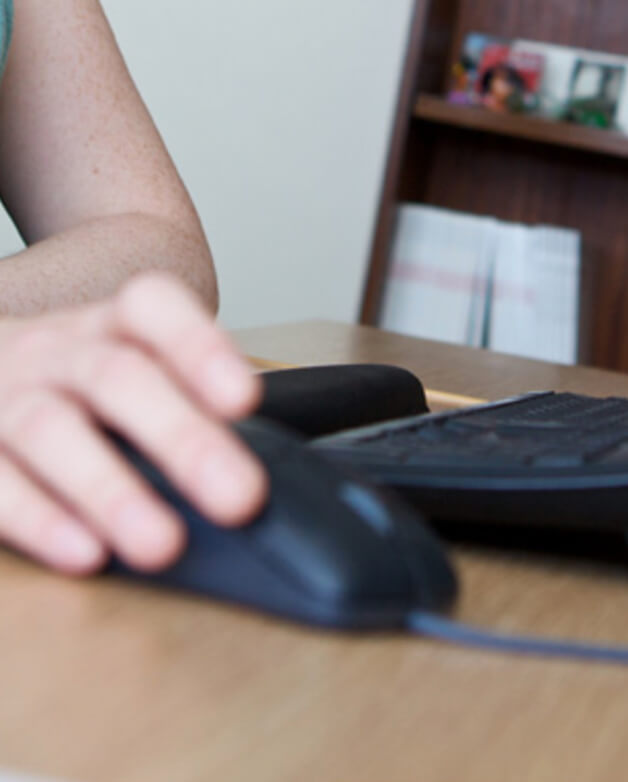 You will need to have at least one of the following academic or professional qualifications:
First or second class honours degree from a UK university, or
Equivalent degree from a non-UK university or academic institution, or
Postgraduate degree or diploma from a recognised institution, or
Equivalent graduate level professional qualification, such as the Association of Chartered Certified Accountants (ACCA) Chartered Certified Accountant qualification or Chartered Institute of Management Accountants (CIMA) Professional Qualification
You will also need a minimum of three years' appropriate and relevant postgraduate work experience (defined as having worked in a supervisory, managerial or professional role).
If you have the potential to meet the MBA learning requirements but do not hold the academic or professional qualifications outlined above your application may be considered if you have significantly more than three years of relevant work experience in a supervisory, managerial or professional role. From the April 2018 start date onwards, applicants admitted on this basis will also need to have achieved a GMAT score of 600+ within the past 5 years. If you are considering applying on this basis we would recommend completing our eligibility form for further advice before booking your GMAT test.
English Language Requirements
IELTS 6.5 or equivalent. If your first language is not English, you may need to provide evidence of your English language ability.
International Qualifications
Find your country in this list to check equivalent qualifications, scholarships and additional requirements.
Fees and Funding
This is the total course fee for the MBA.


Starting in April 2019

Starting in October 2019 or April 2020

Your course fees include:

Your required study materials
Attendance at residential workshops
Attendance at the Leicester Masterclass
Examinations

They exclude:

Accommodation at residential workshops
Accommodation and catering at the Leicester Masterclass
Travel to examinations, residential workshops and the Leicester Masterclass

Scholarships and funding

Find out more about how to pay and scholarships and funding.
The School of Business also offers the Global Networks Incentive – 15% off the course fee for applicants who are residents of certain eligible countries.
Did you know you can apply for a Postgraduate Loan of up to £10,000, subject to eligibility?
Career Opportunities
We recognise that career development is a major factor in your decision to embark on an MBA programme.  With the Leicester MBA you will have extensive career support from the start – and after you graduate. As soon as you register on the programme, you get access to our Career Development Manager and a suite of Professional Development Resources.
The Leicester MBA careers support is comprehensive and designed to support your personal and professional development so that you have positive business impact. The structured support will help you build a clearer picture of options and ensures you can confidently articulate your capabilities.
Key themes in our careers support are:
Leadership
Business immersion
Networking
Coaching
Professional skills development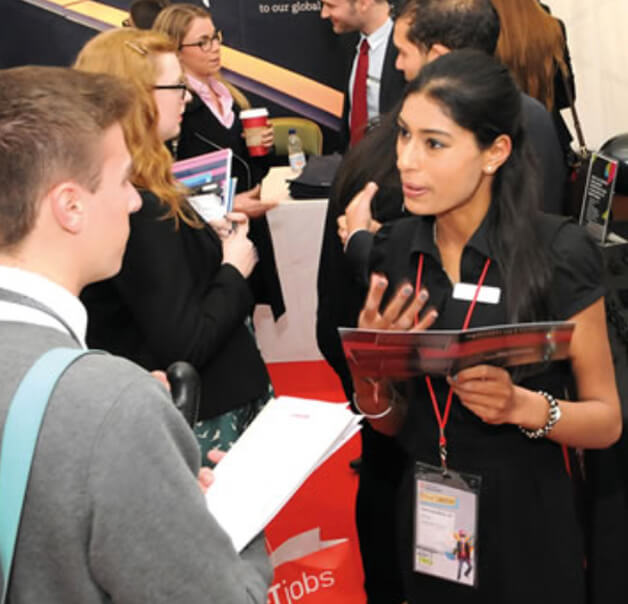 Our Career Development Service is here to support you – by email, phone or skype – with advice on interviews, CVs, work experience and more. From registration to Graduation and beyond, they are here to help you reach your professional goals.
| Course | Qualification | Duration | Start Dates | Availability |
| --- | --- | --- | --- | --- |
| Master of Business Administration | MBA | 2.5 years part-time | April and October each year | Apply Now |